art center will host a concert on Sunday | Entertainment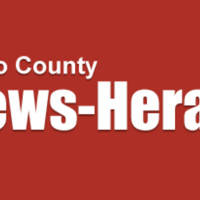 UPRIGHT – Steels, Heels and Rosewood – "Girls with Guitars" – will be presented at the Northeast Art Center on Sunday, February 13 at 2 p.m.
Steels, Heels & Rosewood will provide an informal afternoon of great music, quick banter with the girls, and "unrestricted" sharing of original songs, stories, and humor. It's an organic event where many song lists are pushed aside as one musician plays another. The incredible lineup for this concert includes some of the best female songwriters and performers in the Midwest: Susan O'Rourke, Jamie-Sue Seal and Kathy Morris.
O'Rourke currently resides in Saginaw, but was born in Brooklyn, New York. Although well known for years in Irish circles for being nominated three times by the Irish Music Association for Best Duo in the US, UK, Ireland and Europe, audiences in the Midwest realize that she is a fierce and accomplished composer and performer. the brand image of Americana Roots, Blues and Folk music. She is co-founder of the White Crow Conservatory of Music [Saginaw], hosts several radio talk shows and is a Smokin' Sleddog Records artist. She is a dynamic performer who can eloquently fill audiences with humor, stories and great original music.
Seal is the founding artist of Smokin' Sleddog Records, an artist management company. She was a frequent radio host and had her hand in the music industry from Nashville to New York for most of her career. She is an engaging and dynamic performer of Originals, Blues and Cabaret Folk, driving songs across the Midwest to eagerly awaiting audiences.
Morris, a native of Bay City, is well known throughout the Midwest for her singing and songwriting. She has played with Hoolie, Equinox and is currently with LaCompagnie. Her love of music began as a child when she visited England where she was inspired by the beauty and simplicity of English folk music. This early exposure to music turned into a love for exploring Celtic, English, Appalachian and Maritime styles. She is well known for her extensive knowledge of folk and traditional music that spans centuries and genres. She delivers vibrant energy with her rhythm guitar and vocals.
Tickets are sold at the door when the box office opens at 1:30 p.m. on the day of the performance. Ticket prices are $8/adult, $7/senior, $4/student and $2/child under 12.
The art center is located at the corner of Grove Street Road and US-23, half a mile north of the Standish Light. For more information, contact the Northeast Art Center at 989-846-9331, or visit its website at nemiac.org.