Beach Art Center's Boots and Brushes Gala Takes Flight | Beaches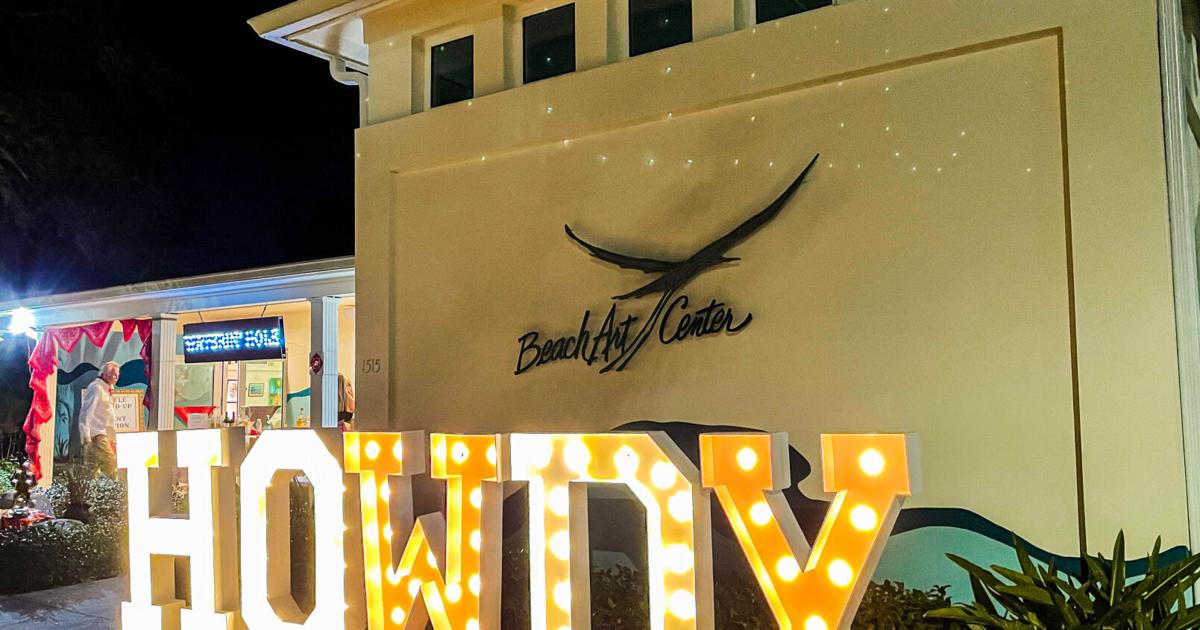 INDIAN ROCKS BEACH – The Indian Rocks Beach Art Center held its annual Boots and Brushes Country Gala fundraiser on February 26, and the country-western-themed indoor-outdoor event was a huge success for the community at non-profit.
Featuring honky-tonk music from the Logan Brothers Band, 50/50 raffles, live and silent auctions, plus a barbecue meal provided by the Original Crabby Bills and dessert donated by the Pie Factory, the The sold-out event was deemed a success in its star-studded debut in front of the facility, located at 1515 Bay Palm Blvd.
"This gala is so important to the Beach Art Center because it helps fund many of our programs and classes throughout the year," said Patricia Thomas, a center volunteer who helped coordinate the event. .
Thomas noted that COVID demands during the planning stages forced them to move the event outdoors, a change that's here to stay. "And without the support of the community, we couldn't do what we do here."
Indeed, the community has come out in force to support the center, which opened in 1978 and offers dozens of classes and workshops in a variety of mediums and skill levels, with Mayor Cookie Kennedy and Commissioners Phil Hanna, Ed Hoofnagle and Denise Houseberg among the crowd that was mostly dressed in denim, flannel and cowboy hats, (attempting) to dance in unison under the tent outside Kolb Park.
"It's such a great event, and a big thank you to the Beach Art Center board members and volunteers for putting it together," Kennedy said, while Hoofnagle, who serves on the board of directors of the BAC, noted that this could not happen without the support of the community. .
"The Beach Art Center has been an integral part of this community for many, many years," said Hoofnagle, who was in attendance with his wife, Julie. "And the great turnout here tonight is a perfect example of that."
For more information about the Indian Rocks Beach Art Center, visit beachartcenter.org or call 727-596-4331.