Beer, Kids and Fine Arts: Kings Art Center hosts Flocktoberfest | Entertainment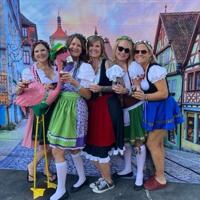 It may not seem like tropical birds and old German traditions go hand in hand, but the creative minds at Kings Art Center have combined the two perfectly.
The Art Center will host its second annual Flocktoberfest from 3-7 p.m. on Saturday, October 8.
"This is a whole new take on an annual benefit event," said office manager Holly Graves.