Brattleboro Museum & Art Center celebrates 50 years with community 'party' | arts and culture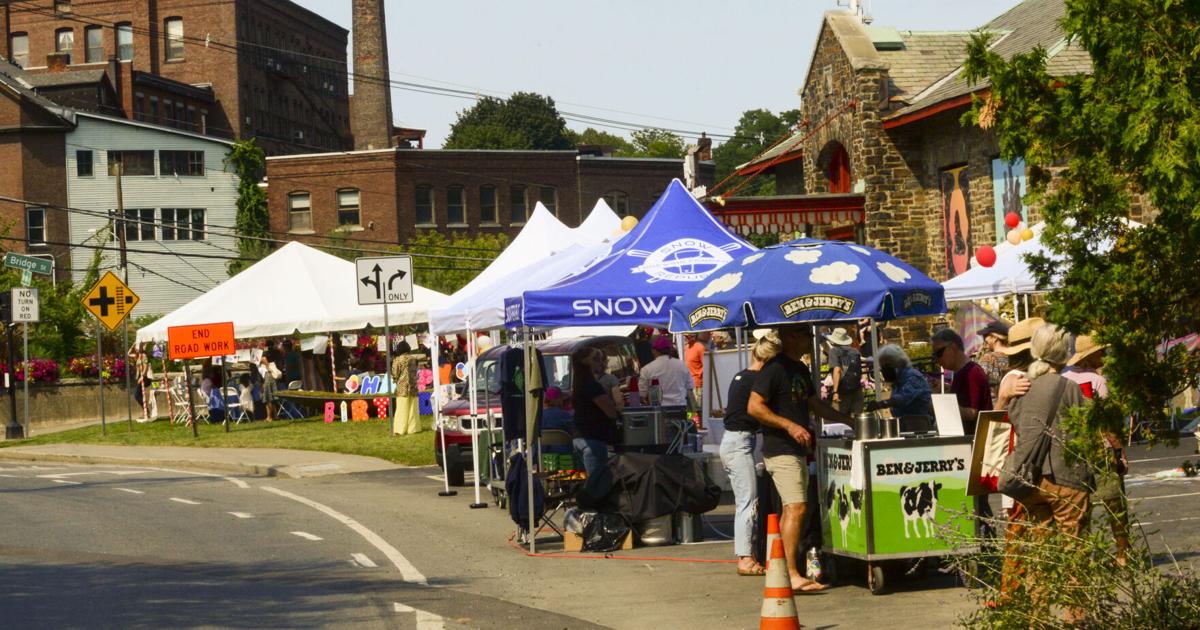 BRATTLEBORO — A stalwart of the southern Vermont arts scene marked a half-century this past weekend with a well-attended 50th anniversary gala and dance party on Friday, and a free all-day "Birthday Bash" on Saturday for Brattleboro Museum & Art Center.
The party, which around 400 people showed up for during the day, included live music, workshops and artist demonstrations, cupcakes, Ben & Jerry's ice cream and a beer garden hosted by Beer Naked Brewery and Snow Republic Brewery.
"Looking ahead to this great celebration and thinking a lot about 50 year history lately, I've been talking a lot about how I think this museum is quite special in the way it connects to the community. community," said Danny Lichtenfeld, director of the museum. "Not all museums are like that. And so this Friday night party and the Saturday festivities and all the people who participated in it really exemplify that.
All events took place at the museum. The gala was sold out and the museum surpassed its fundraising goals, raising more than $110,000, said Erin Jenkins, gallery director and marketing coordinator.
Also this month, Lichtenfeld celebrates 15 years as head of the museum and said some donors gave to the museum in honor of his own milestone. The museum took a different approach to fundraising for its 50th anniversary celebration, sending out an advance fundraising appeal and foregoing an auction.
"So the night of, we can really have a nice party, and not also fundraise that night. And it worked really well," he said.
Friday night's gala included honoring former museum board chairs in attendance.
"We recognized them and got them all up at some point. It was just a nice, tangible connection to the 50-year history, a reminder that we're celebrating a long history here based on so many people who have been really, really dedicated to the museum for so many years. So it was quite emotional," recalls Lichtenfeld.
The museum was founded in 1972. Open Wednesday through Sunday, 10 a.m. to 4 p.m., admission is on a "pay as you wish" basis. The museum, located in historic Union Station in downtown Brattleboro at the intersection of Main Street and Routes 119 and 142, is wheelchair accessible. For more information, call 802-257-0124 or visit brattleboromuseum.org.