Breathtaking gallery and performance space Phoenix Central Park wants you to take a risk with its free concerts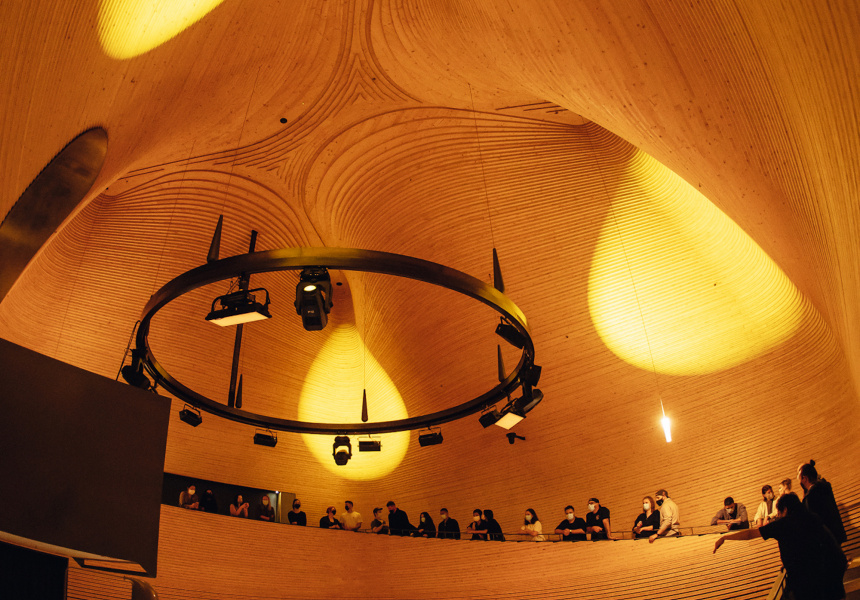 When it opened in 2020, Phoenix Central Park – a jaw-dropping arts and performance hub in Chippendale – only had time for one performance before lockdown forced it to switch to digital-only content. Now the iconic venue, owned by philanthropist Judith Neilson (who also owns the nearby White Rabbit Gallery), has risen from the ashes of the global pandemic and is once again welcoming audiences with a stellar lineup of free live concerts for its fourth season .
"It's been a really exciting season," said creative director Beau Neilson (Judith's daughter). Large format. The program features a mix of artists, from classical piano and chamber music performers to raw singers and groovy hip-hop artists, singer-songwriters and experimental musicians. Expect to see a call-up of Australia's most exciting and in-demand musicians, including caustic singer-songwriter and lyric poet Sarah Mary Chadwick, DJ Morgan Wright and orchestral and electronic artist Jonti. "All performances are quite different. Some are quiet and contemplative while others are loud and rowdy," says Neilson.
Unlike standard seated rooms, Phoenix Central Park's performance space evokes an Elizabethan theater. The action is circular, so the audience and performers interact in new and interesting ways. The intimate, almost monastic space – like a giant beehive with its dramatic 10-meter-high wooden ribbed ceiling – transforms into a small circular stage area, which can be viewed from multiple vantage points.
"What really defines Phoenix Central Park and makes it so special is that it has a small capacity, with no more than 120 people, some seated, some standing. [The performance] is in the round so you can see the performers from all angles, which is very unusual. And vice versa for the performers themselves when watching the audience. The way the stairs wind around means they're up against a wall of people, which can be quite intimidating, but also gives every performance a real sense of intimacy and connection," says Neilson.
Like its sister venue White Rabbit Gallery, Phoenix Central Park is an entirely philanthropic project. All concerts are free and tickets are released through a democratic voting system.
"A lot of other venues can only book artists based on how many tickets they can sell. That means they're not able to take risks like us. I think it's important to have all kinds of diverse offerings. Sydney needs things that are more accessible and more experimental," says Neilson. "We want to encourage people to try different things. Whether you know the music or not, you'll have a positive experience that broaden your mind, your knowledge of music and the local scene."