Busy season ahead for Krasl Art Center upgraded campus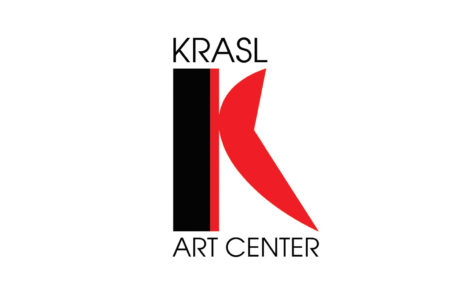 The lush oval lawn of the beautiful Krasl Art Center campus in St. Joseph overlooks Lake Boulevard and features a stunning custom wraparound bench inspired by the artistry of Olga Krasl. The bench was designed to hug the green space, provide built-in seating and views of our indescribable Southwest Michigan sunsets, while showcasing Olga's striking color palettes through panels of illuminated glass.
The entrance to the Oval Lawn is hard to miss; on either side of the concrete path is the "Rising Crossing Tides" sculpture, the work of artist Richard Hunt, and designed specifically "to reflect the powerful wind and waves we experience on the eastern shore of Lake Michigan."
This monumental steel sculpture serves as a literal gate to the campus, as well as a metaphorical gate. It's inspiring, beautiful, and a bit interactive, as guests can walk under, around, or sit on the piece itself. "Rising Crossing Tides" is one of 130 public works of art by Hunt across the country, and Benton Harbor has been honored to have housed his satellite studio for over 25 years.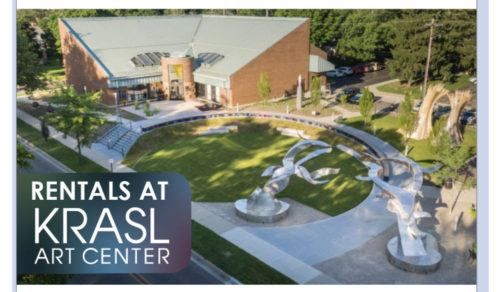 Another intimate outdoor space on campus is the East Garden. It houses interactive contemporary art installations and offers a new artistic vision with the changing seasons, featured artists and its dedication to the late Maria G. "Lupe" Hopp. This summer, the East Garden will feature an outdoor art classroom by local artist Thomas Frier called "Art Dome."
"Construction of the campus redesign was completed in 2018, although the pandemic interrupted our plans to accommodate more guests on the grounds. We really look forward to hosting more field events as the pandemic subsides," says new KAC Events Director Jamie Balkin.
This outdoor event venue is now available for rental, and along with the east garden and oval lawn, it comes with shaded seating in the plaza and a gas fire pit on the upper patio. Krasl has partnered with 1928 Planning Co. to plan and present your perfect event, and the 150-guest capacity is perfect for weddings, fundraisers, graduation parties, and more. Inside, the first floor and the library are available spaces in which you can organize your fantastic celebration.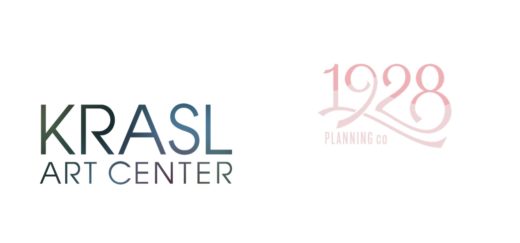 Community events are one of the highlights of campus, and this year promises a lot.
"We are working with Notre Dame to host a Shakespeare performance on the Oval Lawn on July 29," Jamie said. The Summer Art Market on the Green will also be held on the Oval Lawn and is free to the public. Market vendors are made up of ten regional artists, and different artists are featured each month. The market dates for 2022 are June 4, July 16, August 20 and September 3.
The Krasl Art Center and its mission, "to inspire meaningful change and strengthen community through the visual arts", continues to bring our region to life through youth classes, youth camps, adult classes, workshops and visits to current exhibitions. You can visit them at 707 Lake Boulevard in St. Joseph or at krasl.org to learn more about their amenities, events, and space rentals.
By Jocelyne Tuszynski, MOTM Contributor