Creation of the Steve Brown Art Center Fund | Independence Bulletin Journal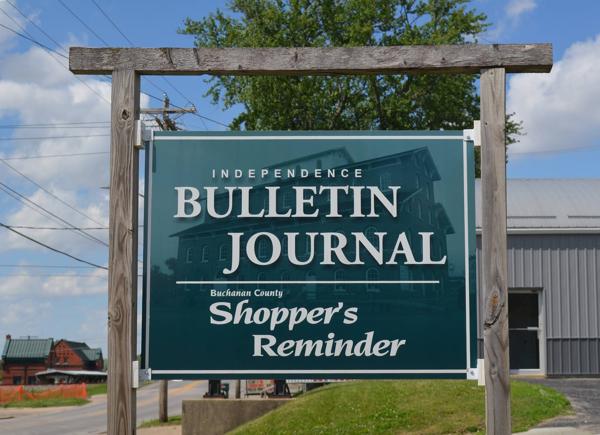 JESUP – Steve Brown died in December 2019 at the age of 53.
Art teacher for 38 years, including the last 29 at Jesup, he leaves behind several colleagues, former students and friends. To honor him, the Steve Brown Art Center (SBAC) fund was recently established as part of the Buchanan County Community Foundation (BCCF), an affiliate of the Community Foundation of Northeast Iowa.
Steve was a founding member of the Jesup Arts-in-the-Park organization and helped bring the now famous Ying Quartet to live, teach and work in Jesup as the first artists involved in the National Endowment for the Arts Chamber. Program of musical residencies in rural areas. Hailing from Winnetka, Illinois, the string quartet consisted of siblings: Timothy and Janet Ying (violins), Phillip Ying (viola), and David Ying (cello).
Jim Gillespie, a friend and colleague of Steve's, is the chairman of a board formed to create the Steve Brown Art Center.
Gillespie shared that Brown was known for:
– Quickly integrate new technologies in his class. "He would get ongoing on-the-job training and the next day he would use what he learned with his students," Gillespie said.
– Its thematic artistic units. For a Motown-based unit, students could paint pictures, create murals, or sculpt something related to the theme.
– Involve students in creating posters for local events. "If someone came to Steve in the morning to create a poster, they would involve the students and do it at the end of the day," Gillespie said.
– Was an activist to change Columbus Day to Indigenous Peoples Day
– Eclectic collections of flowers, plants, trees and Christmas ornaments and cookie jars.
"He once bought a teepee to put up on his patio so guests could hang out in his garden," Gillespie said.
Gillespie was inspired to create the art center after watching a documentary about a woman who invited artists to come live in her home and gave space to work on their art. He then assembled a group of people with ties to Jesup or the arts. Each has a skill set ranging from artistic, to financial, to experience with non-profit organizations. In addition to Gillespie, the board is made up of Henry Brownson, Alex Ruehlow, Calvin Vogel, Kara Masteller, Dean Youngblut, Bill Aguiar, Brody Vogel, Rhianna Bigwood and Angelica Perez.
By partnering with BCCF, they received guidance and all funds raised are tax deductible as they complete the process to become a 501c3 entity.
The current mission is for SBAC to house up to six artists in a rural artist-in-residence program for professional and emerging artists in all areas of the arts and humanities (e.g. writers, dancers, painters, sculptors, videographers ). Artists will be offered housing and a studio in exchange for contributing labor and maintenance of buildings and grounds.
"Many artists cannot afford to pay for daily living and work on their art at the same time," Gillespie said. "SBAC will provide this opportunity while creating an artistic, educational, and cultural impact on North Central Iowa through arts education and other activities."
Artists will be invited to share their talents with area schools for 30 days as part of a one-year engagement.
According to BCCF, "In addition to an artist residency program, SBAC will offer community programming beginning in Jesup before expanding to neighboring communities. Programming will include a community speaker series that will feature existing creatives who reside within the community as well as a pop-up series that will spotlight and partner with local businesses to provide opportunities for community engagement.
Gillespie and the board are looking for funds and a location.
"We think we might need a million dollars to make the program sustainable," he said.
The council is also considering different types of locations, but the aim is to have a property by the end of 2024.
Financial donations to support the Steve Brown Art Center may be made to the Community Foundation of Northeast Iowa, 3117 Greenhill Circle, Cedar Falls, IA, 50613. Checks should be made payable to the Steve Brown Art Center Fund. Donations can also be made through the Community Foundation's secure website at fund.cfneia.org/stevebrownartcenter. Donors to the fund can take advantage of normal federal deductions for charitable donations.
For more information or questions about donating to the SBAC Fund, contact Terry Gaumer, Director of Affiliate Development at the Community Foundation of Northeast Iowa, at 319-243-1354 or [email protected]
Editor's note: This story contains original articles written by the staff of the Independence Bulletin Journal. If you are not a subscriber, please consider becoming one as local journalism is only possible with your support. A subscription to the Bulletin Journal plays a vital role in making these reports possible. Thank you for your support and for helping us continue to connect our community.