Downtown Artist Finds Perfect Performance Space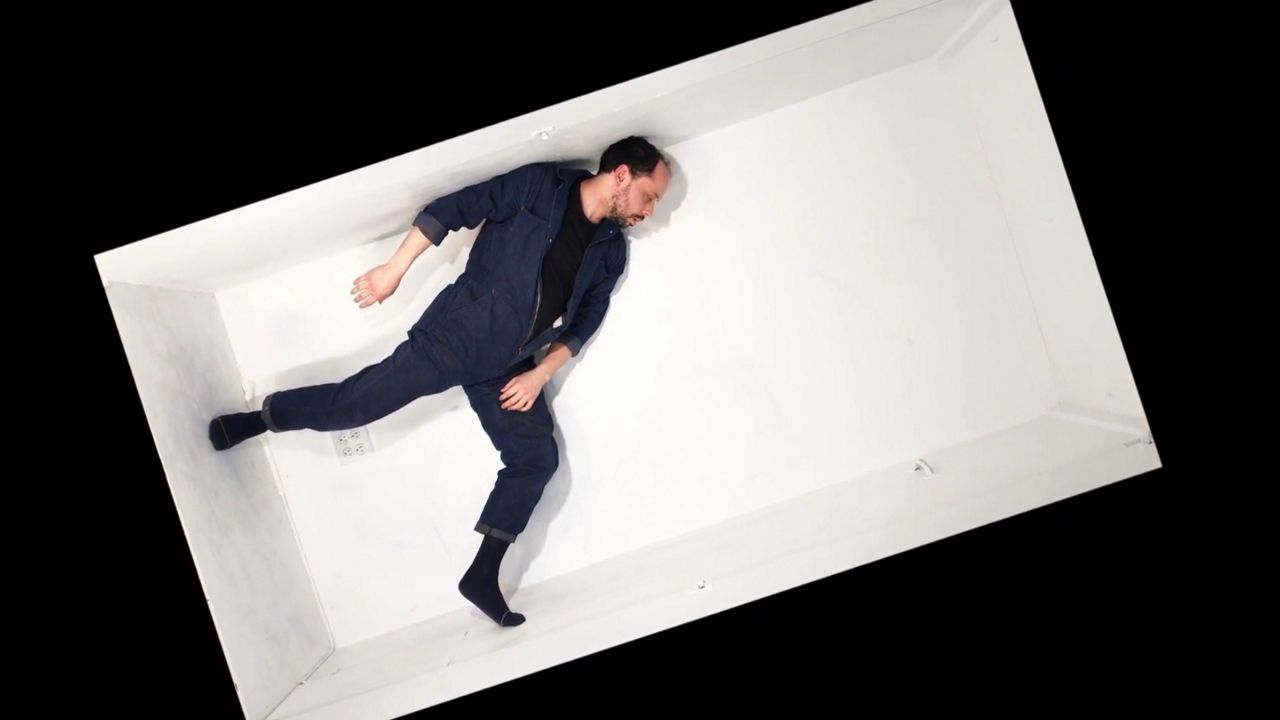 With theaters closed due to the pandemic, actor and writer William Joshua Gelb was desperate to find a place where he could perform again. He didn't have to look far.
"I was extremely lucky because I actually have a white-box performance space from which I can do digital theater," Gelb explained when I visited his small apartment to watch a rehearsal. closet in my East Village apartment.
While cleaning out his closet in March, the artist realized that the space had the perfect dimensions to do digital theater with his iPhone. He painted it white and called his friend and choreographer Katie Rose McLaughlin.
"So we started playing with no intention of doing a track, but it quickly turned into something that felt incredibly now responding to quarantine times," McLaughlin said.
With just a few lights, a projection program, an iPhone and later a camera, Theater in Quarantine was born.
Gelb and McLaughlin have worked together remotely and with collaborators since creating digital performances. They stream their works live and then post the videos on YouTube.
Of course, a theater in an apartment needs backstage space and here it's the sofa next to the closet covered in costumes and props.
"It's a gas mask," said Gelb, still in the closet. : This is an old Russian gas mask from the Cold War. It made me think of all the masks we're wearing right now and of course that closet makes me think of all the boxes we're stuck in right now, whether it's our apartments or the zoom boxes. Our work is about what it means to be confined, what it means to be trapped, and also lonely.
Gelb's theater in the closet is an example of how some artist refugees at home have invented new and surprising ways to express their creativity. It is also a success.
When Gelb presented off-off Broadway, maybe 50 people could attend. But hundreds of people tune in to these shows live, and thousands more watch once they're posted.
Fans are in disbelief.
"There are no tricks here. This is actually my closet. There was a rod going through here," Gelb said, pointing just above his head. "It's four feet wide, eight feet tall, and literally two feet deep. I never thought giving myself more boundaries would allow me to be more creative and flexible than I've ever been before. .
And able to share with more people than ever.