Gallery Stratford Celebrates Trillium-Funded Improvements, Including New Indoor-Outdoor Performance Space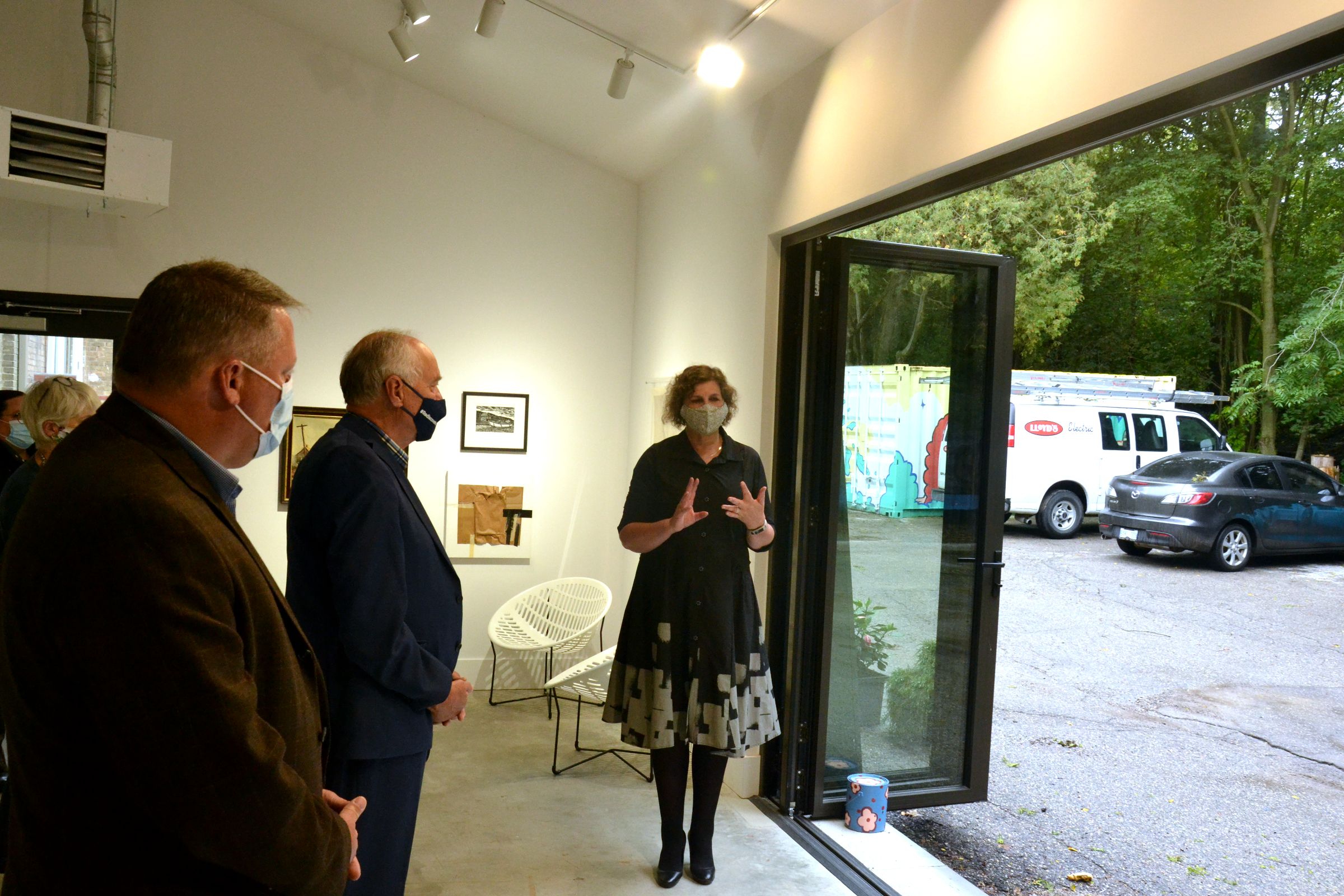 Stratford Mayor Dan Mathieson and Perth-Wellington MPP Randy Pettapiece joined Gallery Stratford staff and board members on Friday morning to celebrate a number of recent upgrades to Stratford Public Art Gallery.
Content of the article
Thanks to a combined grant of $287,000 from the Ontario Trillium Foundation, local politicians, staff and members of the Stratford Gallery's Board of Directors celebrated several recent improvements to the art gallery on Friday morning. Stratford public.
Advertising
This ad has not loaded yet, but your article continues below.
Content of the article
In late 2019, Gallery Stratford received a $150,000 capital grant to repurpose a former storage shed and transform it into a multipurpose indoor-outdoor studio, exhibition and performance space. Dubbed The Shed at Gallery Stratford, the space's ability to have artists perform indoors with audiences seated outside quickly made The Shed a highly sought-after venue for Stratford Summer Music concerts, SpringWorks Festival shows and other performances amid evolving pandemic restrictions over the summer.
"Not only has it helped us as an institution, but it has provided another venue for the community and for us to partner with the community. … With COVID, we can get 160 people out safely and separated. We have occupancy, if we had proper seating not in COVID, for 260 people. It was great and people love it. Especially in the evening, like the beautiful summer and autumn evenings when you have the little lights and (the interior space) is illuminated. In fact, it looks quite magical," said gallery director Angela Brayham.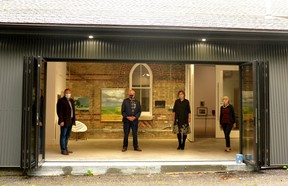 Although the gallery's original plan for the old storage space was an expansion of its classroom space, Brayham said the pandemic and a suggestion from Stratford Summer Music artistic director Mark Fewer convinced the board of directors expand the scope of the project to incorporate a fresh air performance space. Although the Trillium Foundation initially rejected the amended project plan, Brayham said Perth-Wellington MLA Randy Pettapiece helped convince the foundation to reverse the decision.
Advertising
This ad has not loaded yet, but your article continues below.
Content of the article
"I think we have to be grateful that the folks at Trillium have continued (their fundraising programs) because there are so many people and organizations that depend on them," Pettapiece said. "It could have disappeared because of the money (the provincial government) spent on COVID, which has been insurmountable. But we kept going…so we could keep the money for the arts.
A second grant, this one in the amount of $137,000 through Trillium's Resilient Communities Fund, awarded last year, enabled the gallery to reconfigure its lobby with doors touchless entry, improved airflow and ventilation, and glass rear entry doors that increase natural light around the gallery reception and provide direct access to Upper Queen's Park for staff and visitors.
"Beautiful renovations," said Stratford Mayor Dan Mathieson. "Everything you've done opens up the building so much more."
The Stratford Gallery is located in the original 1883 refurbished Stratford Aqueduct Building on Romeo Street North. The gallery presents more than a dozen contemporary art exhibitions each year and offers educational programs and classes for artists of all ages.