Ghosts of Waco Involved in Spirit House Artist Exhibit at Art Center | Arts & Theater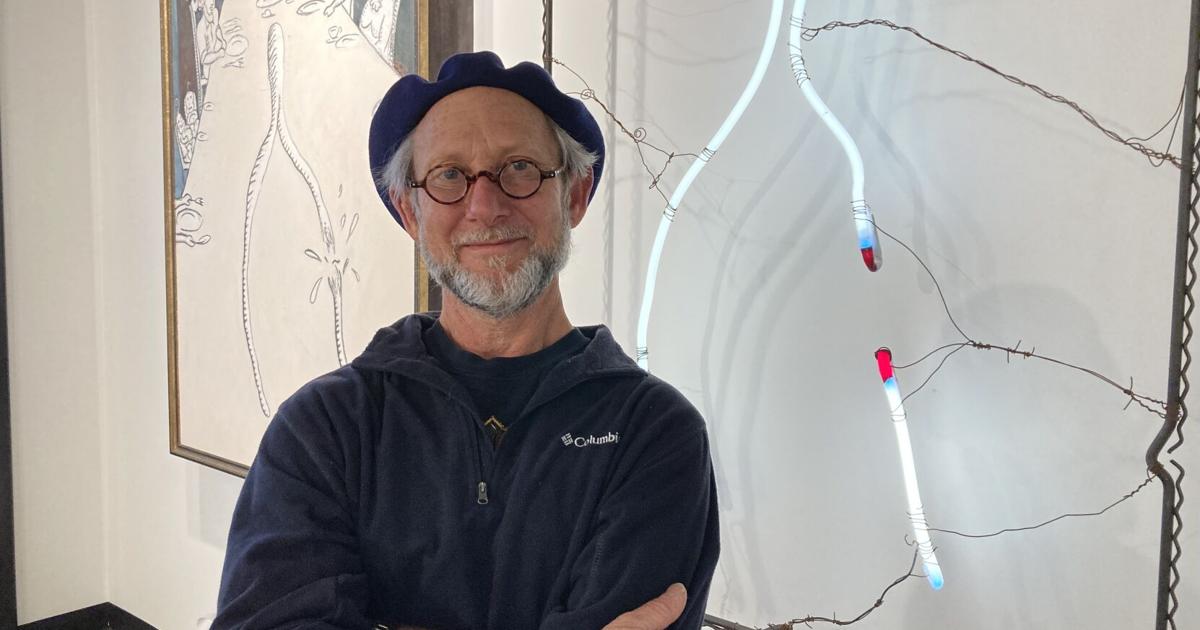 Austin artist Ben Livingston predicts that the ghosts of Waco will provide the unseen energy for his show which begins Friday at the Art Center Waco, an energy fueled by artifacts, images and memory.
Livingston's "Spirit Houses, Ghosts and Memory" exhibit expands on his earlier neon-lit spirit creations to what the spirits of Waco would show if invited.
Part of this invitation will come within the gallery walls inspired by Waco events, history and community touchstones such as the city's reservation legal prostitution district, a Skip Ralls sculpture made from of a piece of steel cable from the Waco Suspension Bridge, the 1896 Crash nearby at Crush, the famous East Waco Barber Shop, the Jockey Club, a pistol belonging to 19th century firebrand William Cowper Brann, an image of Waco's founder, Jacob De Cordova, St. Francis Catholic Church, the old Hispanic neighborhood of Sandtown, signage of an old Waco and more.
"Think of it as a funhouse mirror of a city," Livingston said, with a cheeky smile. "It's as an amateur anthropologist that I have the most fun."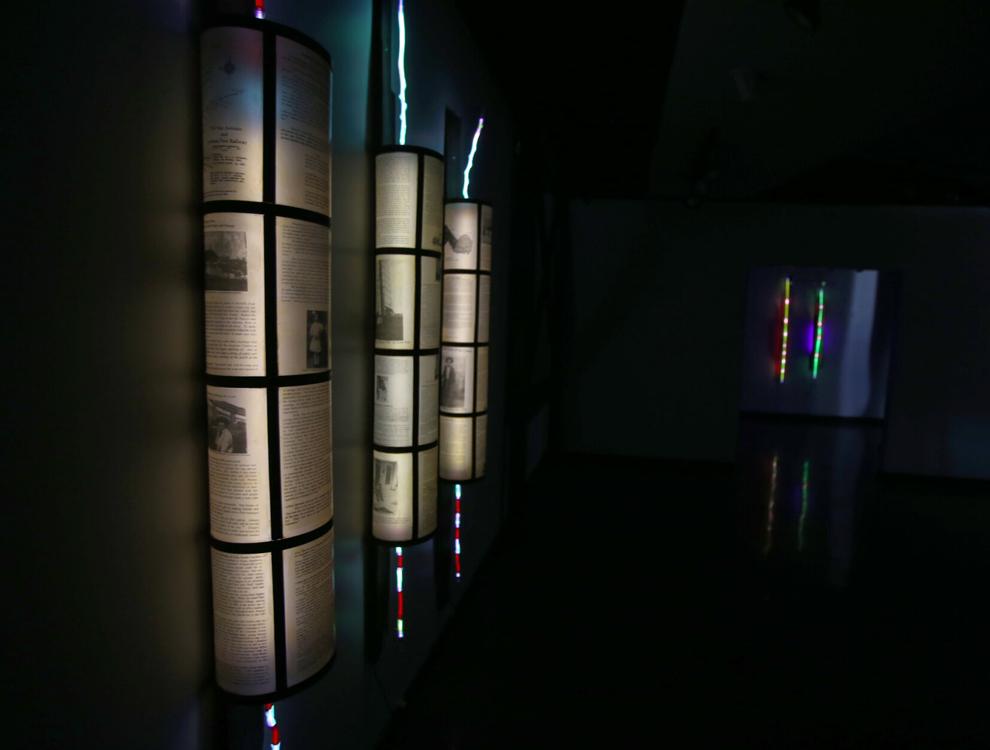 The artist hopes that local history and memory will make the Waco Art Center a kind of spiritual home, reflecting his artistic vision of the spiritual homes he encountered while traveling in Thailand, Burma and Cambodia.
There, he noticed small wooden houses, usually built from scrap wood and metal in poorer neighborhoods, which locals intended to attract lucky spirits to their homes.