Latino Cultural Center Finally Gets Much-Needed New Performance Space | Art&Research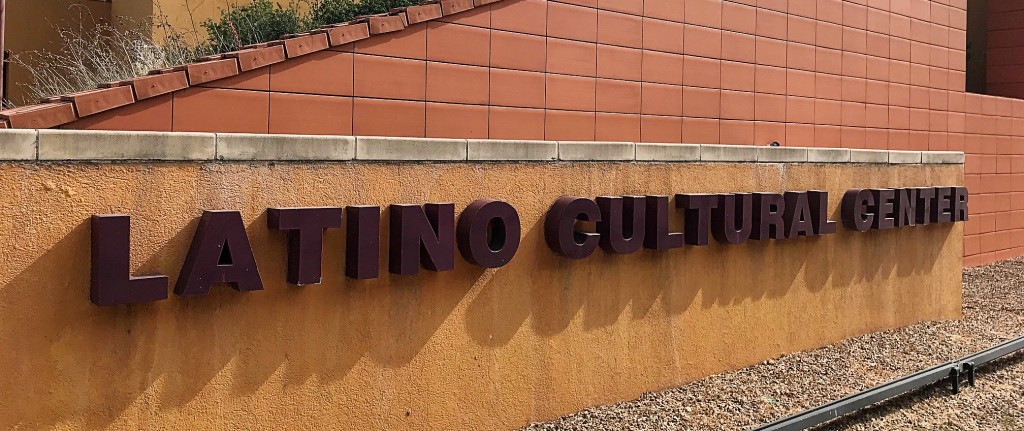 This week, the Cara Mia Theater opened its annual Latinidades festival — and it's also opening a brand new city-owned performance venue: the Latino Cultural Center gets a long-awaited, flexible theater space.
The main stage at the Latino Cultural Center has been an absolute barn for the two small companies that use it: Cara Mia Theater and Teatro Dallas. Despite its sophisticated equipment and numerous supporting facilities, the space – too wide, too shallow, the audience too far from the stage – looks more like a high school auditorium than an efficient theater. It seats nearly 300 people, so it should be intimate, but that's the farthest from it. On the contrary, it often hampered and overwhelmed some of Cara Mia's productions, preventing them from being truly effective.
On the other hand, the new theater – still unnamed – accommodates a maximum of 140 people. Cara Mia's Latinidades festival opens with a performance in the square, a short film, live music, dancing and a visit to the new black box – then Virginia Grise's one-woman show, Your healing is killing me. For this piece, the audience will be away from COVID with only 48 seats at the tables.
To include the black box theater in its layout, the Latino Cultural Center got a large new cube added to what is essentially its "rear", next to the loading dock. But instead of being an obvious, glued-down extension, the theater was designed to fit the centre's traditional Mexican-inspired aesthetic, a style devised by the prominent architectural firm, Legoretta + Legoretta. The style is characterized by a playful use of color amplified by bold geometric shapes, Spanish tiles, a public plaza and a 'light tower'. (These same elements can be seen in the Legoretta design Fort Worth Science and History Museum.) From the outside, the black box is actually a green box, and it balances the orange cube that contains the center art gallery.
At the very least, the new stage setup will allow the LCC to present two live shows at once, and it will certainly allow for more inventive productions. But it's not quite over. For its festival, for example, Cara Mia rents lighting equipment. And the company is still raising $500,000 to help pay for the space. The official inauguration of the city will take place next spring.
But it took 18 years and $4.5 million to get there. And for Cara Mia and for Teatro Dallas (which will open a new show, The merit system here in October), it will be home for the next 25 years, at least. They are both resident companies of the Latino Cultural Center.