Metro Parks Centennial Art Center immerses gallery visitors in new exhibition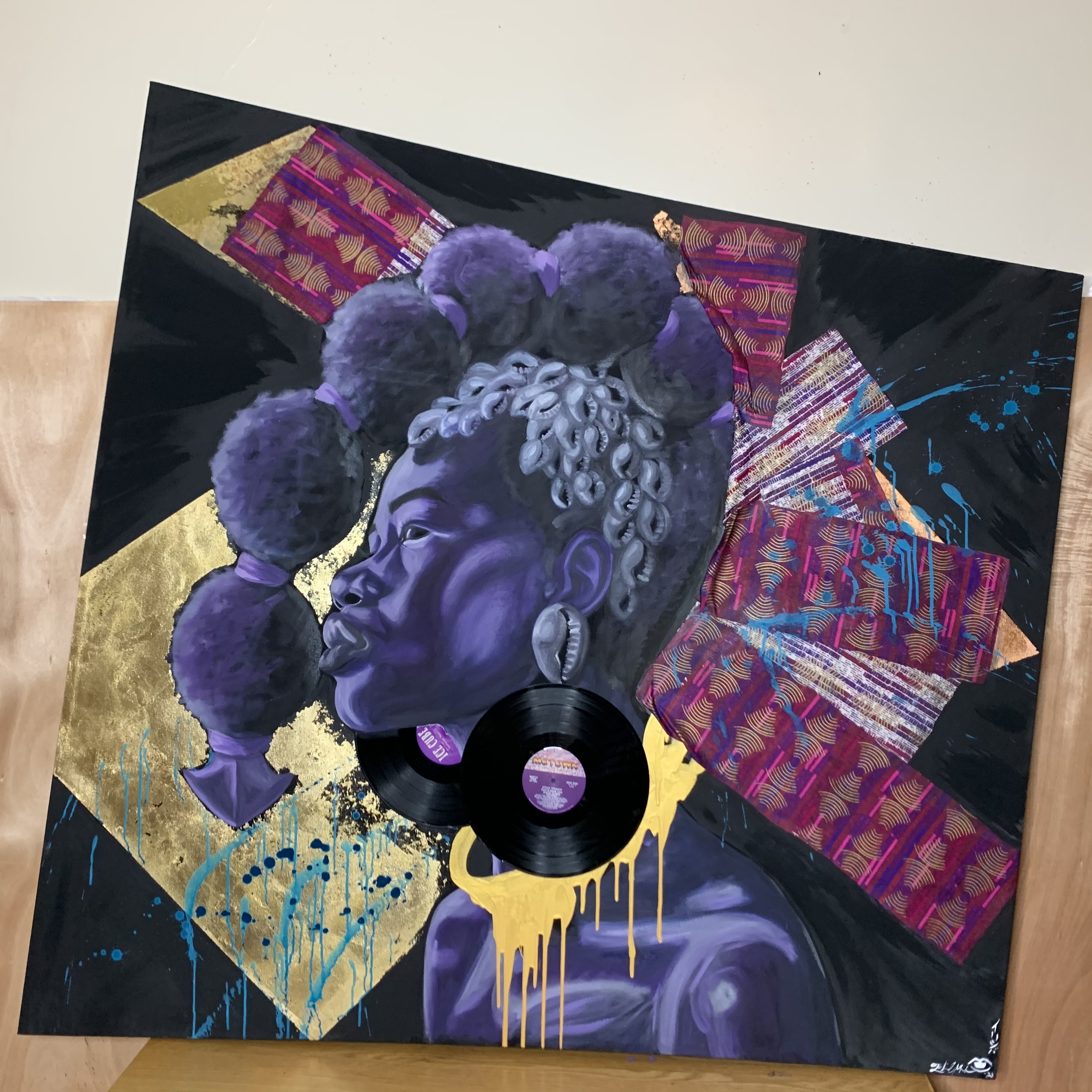 Immersion, the latest exhibition from the Centennial Art Center Gallery, brings together three prominent Nashville artists: Elisheba Israel Mrozik, Michael Mucker and ArJae Thompson. The dynamic display of their works fills the gallery with works of art that flow effortlessly through the space to envelop all who enter. In addition to their individual works of art, the gallery center will present a collaborative installation titled black out loud. It was designed specifically for the Centennial Art Center gallery in response to the art center's former use as a "whites-only" swimming pool. As Mrozik eloquently explains"black out loud seeks to both impose and enshrine black presence in a space that sought to define itself through separation…your place is where you choose to be. Black allowed. black out loud."
The exhibition opens on Saturday, May 14, 2022 from 4:00 p.m. to 8:00 p.m. with an artists reception featuring BOWL by Asia Pyron, founder of PYDANCE, at 6:30 p.m.
This contemporary dance performance was created as part of Reflections and Deep Dives, a funded project celebrating the Centennial Art Center's 50th anniversary. It reflects the building's history as part of the civil rights movement in Nashville. BOWL was made possible by South Arts, the National Endowment for the Arts and the Metro Arts Commission. This interpretive work explores the ways in which African Americans have contributed to America's success, serving as the backbone, but are often overlooked and ignored instead of celebrated and supported.
Asia Pyron is an emerging choreographer and artistic director of PYDANCE; it aims to foster a mind-body connection in dance performance and to follow a creative process that immerses each dancer in their own role throughout the work.
Likewise, the paintings of Immersion are boldly and realistically painted and possess a touch of mystery and magic. Elisheba Israel Mrozik's paintings and murals tell stories of strength, beauty and growth. Describing the artwork she created for this exhibit, Elisheba explains, "These works dare to celebrate the immortality of Black perseverance and creativity, weaving a beautiful folktale into the cultural narrative."
Artist Michael Mucker's paintings combine multiple images with a variety of styles to create narratives and new worlds for the viewer to explore. Michael uses strong graphic elements, realism and animation to create his works. He often paints on large-scale surfaces using both traditional painting techniques and airbrushing to produce striking gradients and layers in his commercial and residential murals. Many of Michael's paintings are mixed media; he enjoys the process of incorporating interesting and diverse materials into his works.
ArJae Thompson describes himself as a "Norf Nashville-based Black Queer aesthete". As a multidisciplinary artist, ArJae creates murals, paintings and animations. Their work evokes a strong sense of movement and a dreamy feeling for the viewer. They often use interconnected patterns to create fluidity between elements and images.
Individually and collectively, Elisheba Israel Mrozik, Michael Mucker and ArJae Thompson are talented mural artists who have created numerous commercial and residential murals around Nashville. Visit this link to see a list of artist mural locations in the Nashville area.
Join us for the opening of this fabulous exhibition, Immersion, and dive deep into the art. On view from May 14 to June 30, 2022, with reception, Saturday May 14 from 4:00 p.m. to 8:00 p.m. (Le spectacle de danse de BOWL will take place at 6:30 p.m. on May 13 and 14, 2022.) In the artist statement, she concludes with these empowering words: "We dare to dream, dance, create, grow, love and thrive. So even in this world that has relentlessly tried to drown us, tomorrow and tomorrow and tomorrow, we continue to swim ."