Missouri Church Remnants Reborn as Outdoor Art Center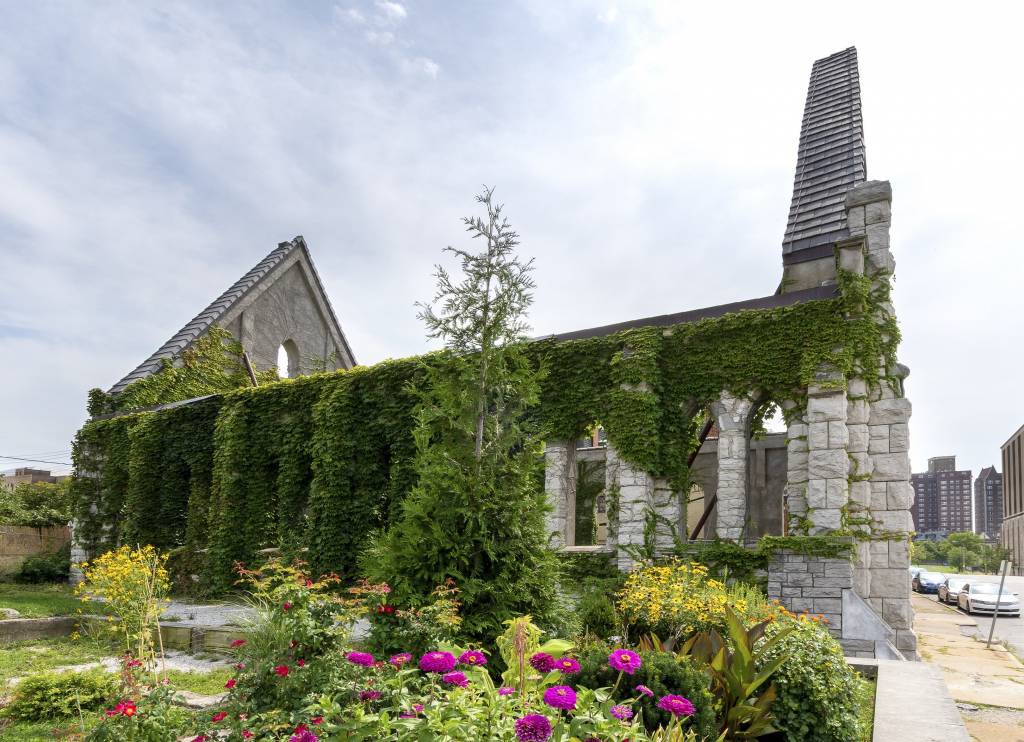 The Pulitzer Arts Foundation's Spring Church project resurrected the burned-out shell of a St. Louis, Missouri church building into an embellished, open-air public space for artists to display their work.
In 2001, the Gothic Revival style church in the city's Grand Center Arts District was destroyed by fire. Only an architectural shell was still standing. Known as the "Spring Church", the remaining structure has become a beloved community landmark and the site of impromptu gatherings and other events.
The foundation began improving the church in 2020, with the aim of stabilizing the structure while retaining the architectural character of the building. The design was undertaken by St. Louis-based Kiku Obata & Company and McNealey Engineering, Inc.
The roofless church is open to the sky, retaining a feature that has helped make the building a well-known site in the neighborhood. Some of the updates include accessible trails, masonry repairs, and infrastructure for electricity and lighting.
In addition to the restoration of Spring Church, the initiative also encompasses an adjacent lot which has undergone improvements and will remain a publicly accessible green space. Designed by Studio Land Arts of Granite City, Illinois, this space features seating and plants, incorporating architectural elements from an older building that were unearthed during construction.
The Spring Church Opening Celebration will take place in October 2022.