Performance Space New York Announces "Octopus," a Series of Guest-curated Performances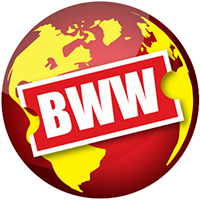 After recently announcing a series of readings organized by Sarah Schulman and an associate artist program, Performance Space New York continues to explore new ways to shape its organizational structure around the creative desires of artists with Octopus, a new artist-curated performance series (December 2018-June 2019). Occurring simultaneously but independently of the Spring Season Series No (January-May 2019) and Schulman's First Mondays: Reading New Works in Progress (Now-May 2019), Octopus gives select artists the autonomy to bring together performers on their radar, working in a number of disciplines, for evening programs.
Performance Space New York's Executive Artistic Director, Jenny Schlenzka, says, "The idea is that as Artistic Director, I shouldn't be the only person who has a say in who participates within our space. With Octopus, we invite different artists and curators to operate as independent weapons, reaching out to artists and performers and engaging ideas that Performance Space may not be aware of."
The only criteria for Octopus is that each curator can organize an evening of several performances by different artists – which can also include music or films or completely interdisciplinary works. Octopus expands Performance Space New York's opportunities for emerging artists and continues the institution's experimental legacy, creating a space for the exploration of ideas without expectations of perfection.
Octopus kicks off with Inverted Jester (December 8), an evening hosted by Performance Space New York associate artist Gillian Walsh, whom Schlenzka has described as "one of the most interesting young dance makers," and whose own work often alters perceptions of time. criticizes the tradition of dance and the expectations of dancing bodies. Walsh reunites Sophia Cleary (an interdisciplinary artist working with jokes, video, dance, music, etc.), dancer/performer davon raineyartist/comedian Lorelei Ramirez, and Cherry Iocovozzi and Silver Cousler.
the Ethyl Eichelberger Committee – a group created in 2005 by Performance Space 122 and dedicated to the legacy of the legendary drag performer, experimental theater artist and creator of the Performance Space 122 story Ethyl Eichelberger-organizes the second Octopus event, A Very Ethyl Eichelberger Evening (February 23). The evening includes performances by Velvet Crayon, "Erik Paluszak's performance, art and music character based on a koala"; experimental drag performer Chris Harris/Chris of Hur; Kemar Jewel, who since 2010 has gone from an emerging figure in Philadelphia's LGBT community to a viral video sensation with "Voguing Train," to a QPOC director/choreographer/lawyer working internationally; and Morgan Weidinger, a musician who disrupts the custom of what we do with a violin, a guitar and a human voice.
March 23, multidisciplinary artist Richard Kennedy, "a mainstay of New York's queer night scene, filling his work with both theatrical virtuosity and principles of non-hierarchical social organization" (ARTnews) presents the next Octopus party, Seent. For the event, Kennedy considered "the multiple brains of Octopus and how this hyper-intelligence parallels queer existence…While people who color the lines can mindlessly follow, queers must use all the information available to navigate and thrive in a world that rejects them." The evening performance features four of Kennedy's favorite New York artists, including actor/performer Xander Gaines; Pauli Cakes, a multidisciplinary artist "whose performance art often explores sexuality in surreal exaggerations of feminine hyperbole and shameless gaudiness" (Paper); multimedia installation and performance artist Keijuan Thomas; and Lu Yim, an interdisciplinary artist working collaboratively in dance, performance and video, and co-founder of the Physical Education (PE) collective.
"… At dawn, sit at the Feet of Action. At noon, be at the Hand of Power. At evening, be so great that Heaven will learn Heaven." (Alice Coltrane). Concluding Octopus 2018-2019 on June 1, Mami Wata, an evening of films and performances celebrating experimental filmmakers, hosted by acclaimed director Charlotte Brathwaite, invites audiences to enter the world of the poetic, the celestial, the divine and ethereal through awareness-raising film and music. The event will feature works by Brathwaite and fellow director Cauleen Smith, composer/performer Justin Hickssinger Jadele McPherson, visual artist Abigail DeVilleperformers Okwui Okpokwasili, Paul Pryce and others. A full list of artists involved will soon be announced at performancespacenewyork.org.