Performance Space New York presents COMPRESSION by Niall Jones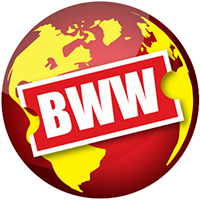 Performance Space New York presents COMPRESSION, a new work by Niall Jones, presented as an installation from October 24-30 and a series of performances from October 24-28.
COMPRESSION dis/assembles the Neilma Sidney Theater (150 1st Ave. 4th floor), establishing the theater as a mutable site, subject to continual transformation and disruption. Over five performances (October 24-28), Jones serves up choreographic dis/composition.
"I work with obsessions and curiosities surrounding the structures and ontologies of concerts, theatre, choreography and nightlife. The flight, merging and convergence of forms into something else, and how that could be linked to memory and the visible and invisible influences carried inside the body How a performer can emerge from and become part of a mass The wavering nature of gender: how forms have limits they reach before switching to something else, and locating the erotic and transformative potential within that."
In COMPRESSION, Jones works with the presence of light, sound, architecture and crowd – the matter and material of theaters and nightclubs. The theater, imagined as a polymorphic and itinerant space, will be equipped with lighting and amplification equipment responding to attendance, movement and presence. Abstract personal images of family and past choreographic projects are disorganized and installed throughout the room to evoke a gallery of ghosts which, like memory, appear and disappear in the architectures of the theatre.
Niall Jones (b. 1984 in Richmond, Virginia) is an artist working and living in New York. Niall builds, inhabits and explores theater as a mode and place of instabilities. Niall received a Bessie Award nomination for Outstanding Emerging Choreographer in 2017, and more recently, a 2021 Grants-To-Artists Award from the Foundation for Contemporary Art.
His recent works include: anunreal at the Shed (2022), Dark de Luxe at JACK (2022), In the Efforts of Time at the Fine Art Academy of Stuttgart (2022), A Work for Others at The Kitchen OnScreen (2021); Low Fade Fantasies at The Chocolate Factory, New York (2019); Sis Minor: The Preliminary Studies at Hebbel am Ufer, Berlin, Germany (2018); Sis Minor, in the fall at the Abrons Arts Center, New York (2018); Splendor #3 at Gibney Dance, New York (2017).
Niall earned a BFA from Virginia Commonwealth University and an MFA from the University of Illinois at Urbana-Champaign. He teaches at the University of the Arts School of Dance in Philadelphia, where he is also producer and co-curator of The School for Temporary Liveness (Vol. 1 & 2).
Over the past 40 years, Performance Space has propelled cultural, theoretical and political discourse forward. Futurity and world-building connect the interdisciplinary works presented here – works that have dissolved the boundaries of performance art, dance, theater, music, visual arts, poetry and prose, rituals, nightlife, food, film and technology, breaking artistic boundaries and the same social norms.
Founded in 1980, Performance Space New York (formerly Performance Space 122) has become a haven for many queer and radical voices excluded by a monocultural and repressive conservative government whose neglect has exacerbated the ravages of the emerging AIDS epidemic. Continuing the countless visions of those artists who wielded the political momentum of self-expression amid America's escalating culture wars, Performance Space is one of the cradles of contemporary performance art as it is known today. today.
As the performing arts world in New York has become increasingly institutionalized and the shortcomings of our industry have been further exposed during the devastation and transformation of 2020, we have focused not only on showcasing groundbreaking works, but about restructuring our own organization with equity as a priority. and access. We seek to build deeper relationships with our artists and communities by creating new points of access. Through community programs, annual public meetings, guest-hosted programs such as Octopus and First Mondays, we invite the public to actively shape our future and help hold us accountable. Programs such as the revived Open Movement and New Open Room invite the community and reclaim the institution as a rare indoor public space in the increasingly expensive East Village.
Our search for new patterns is an embrace of the unknown and a recognition of transformation as a process of continuous inquiry, imagination, response and responsibility. Reflecting the spirit of experimentation that artists have brought to our spaces over four decades, we are striving towards something that does not yet exist. We believe that this focus on changing the conditions under which art is created is just as fundamental as the art itself and only serves to make it more substantial.
02020, the year-long project in which a cohort of salaried artists were invited along with staff and the board to review Performance Space, initiated this transformation and quickly reshaped to meet the needs of artists. and community members at the start of the pandemic and the uprising for racial justice. 02020 was a new beginning for us, a sudden and necessary return to artists to help rethink the institution for the future