TheatreWorks Rebrands New Albany Performance Space | New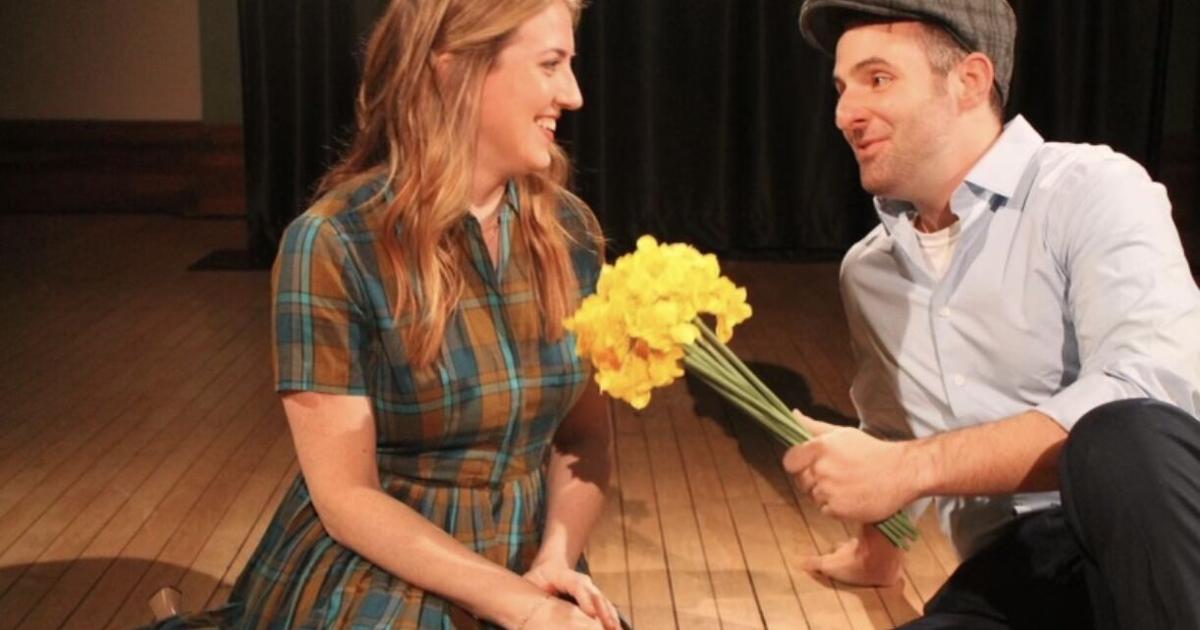 NEW ALBANY – TheatreWorks of Southern Indiana is rebranding its downtown New Albany building, opening the space to more local arts organizations.
The nonprofit theater company is renaming its building at 203 E. Main St. to the New Albany Performing Arts Center (NAPAC). The space will provide community partnerships for organizations, allowing them to use the performance spaces.
TheatreWorks will continue to use the space as NAPAC's resident performance group, and the company has announced its schedule for the upcoming season.
Jason and Hannegan Roseberry run TheatreWorks and NAPAC – Jason is executive director and Hannegan is general manager.
"If we're going to encourage arts organizations to come to New Albany, it's kind of like a 'Field of Dreams' situation — we have to build it, and they will come," Jason said. "We want it to be an outlet for them, but we also want to be an incubator for arts organizations to bring them in."
Hannegan said TheatreWorks is "very lucky" to have its own space as a non-profit theater company, and as they are changing the name of the building, they want it to be a "space that welcomes everyone". .
The Community Music Alliance (formerly the Kentuckiana Association of Musicians and Singers) regularly uses the space through NAPAC's Resident Partner program. The Keyhole Theater Company is a member of the Nest Partner program to support new or emerging arts organizations.
Several outside organizations are already scheduled to perform at NAPAC this fall. Mind's Eye Theater Company will present the satire "Musical of Musicals" in September, and Company OutCast will produce a musical adaptation of the film "Little Miss Sunshine" in October.
Jason said event spaces available to local performing arts companies in the Louisville area are limited and pricing can be a barrier. NAPAC aims to provide affordable prices, as well as high quality sound and lighting for performers.
"We're able to set that at a price point where we're actually bringing in theater companies that traditionally performed in Louisville, and they're coming to New Albany not just because of the price, but because of the facilities and the technology, " he said.
TheatreWorks opened in the historic Indiana State Bank building in 2016. When the pandemic hit, the nonprofit went on hiatus before returning with the musical "Big Fish" in April.
In addition to the main stage, the space now offers "The Dome", a smaller performance space on the second floor. The space offers flexible seating and staging options and can accommodate up to 60 people. The Mainstage theater on the first floor can accommodate up to 78 people.
Jason said he is grateful for the support the nonprofit has received from the community. This includes financial support from sponsors such as the City of New Albany, which is providing $60,000 to be used for the upcoming season.
Hannegan said the recent changes are in line with the nonprofit's focus on community.
"We really want to keep this idea of ​​community and connection central to the creative process, because that's what has been so lacking in the last few years," she said. "We want to keep that as our focus as we rebuild, reimagine and plan where we go from here."
THE COMING SEASON
TheatreWorks presents a variety of shows in its upcoming season, including The Humanity Festival for Local Plays, which will feature a series of 10-minute original plays written by local artists.
The new festival will take place from February 22 to 26. The short plays will focus on a central theme and TheatreWorks intends to make the festival an annual tradition.
The name of the program is a nod to the Humana Festival of New American Plays in Louisville, which was discontinued.
"It's a real opportunity to showcase local voices in a way that's different from what we've been doing before," Hannegan said. "We are working towards our goal of inviting as many people to the table in as many ways as possible."
The second TheaterWorks show will be "Spamalot" in May, a musical based on the movie "Monty Python and the Holy Grail." Hannegan describes the show as "a hilarious fall out of your seats".
TheatreWorks' latest production will be the bluegrass musical "Floyd Collins," based on the true story of an explorer who becomes trapped in a cave in Kentucky in 1925.
"It's a very emotional show, but it's so powerful and a story that most people don't know, even though it happened in Kentucky," Jason said.
The Arts Alliance of Southern Indiana, Caesar's Foundation of Floyd County and Samtec Cares are funding the 2022-23 season.