WATCH NOW: Sioux City Art Center recognizes 25 years with 25-day celebration | Columnists: Earl Horlyk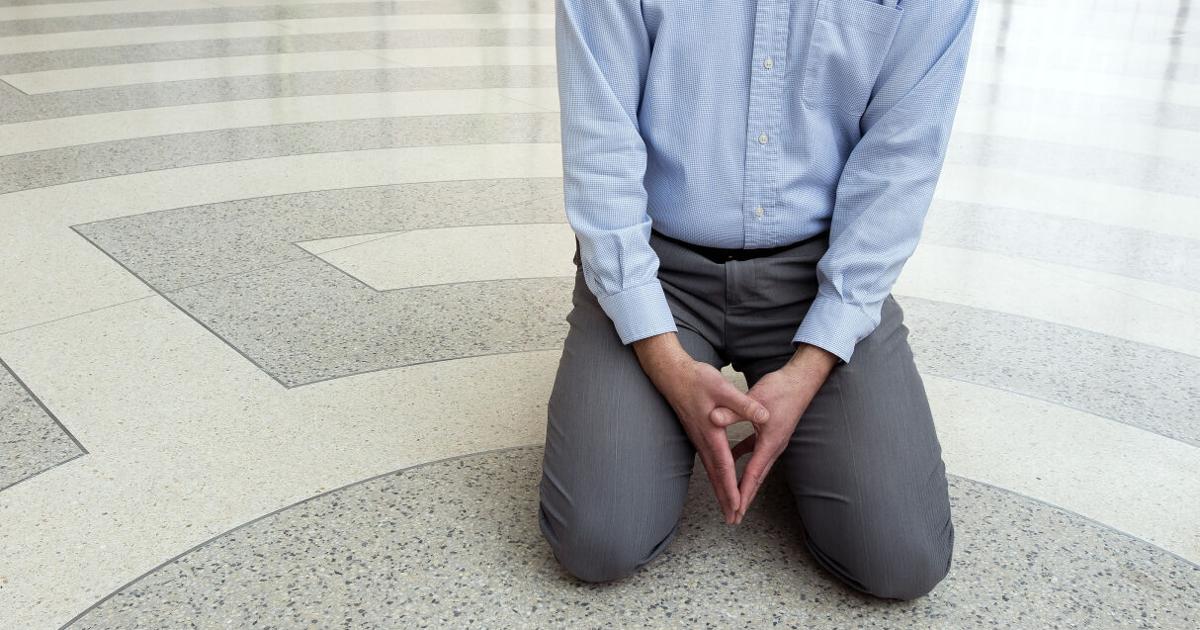 SIOUX CITY – Right in the middle of the Sioux City Art Center's atrium is a golden plaque that covers a mysterious time capsule locked underneath.
According to development coordinator Erin Webber-Dreeszen, anyone standing directly above the plate can hear their voice echoing inside the gallery at 225 Nebraska St.
"I don't know why it happens, but it does," she said, testing her theory. "The people who built this place obviously knew what they were doing."
On March 1, the Art Center will begin a 25-day celebration, coinciding with the 25th anniversary of its 45,500 square foot facility.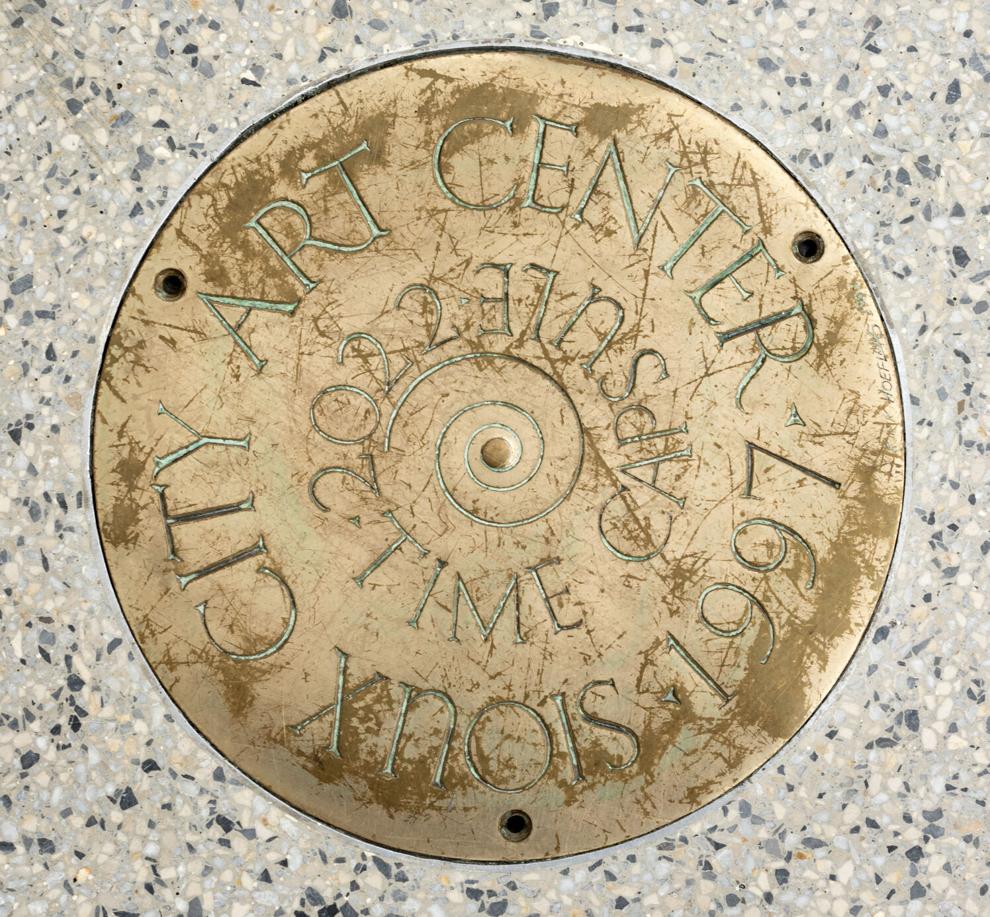 The then newly constructed building, which opened on March 1, 1997, replaced the Art Center's former 513 Nebraska St., the home of a former laundry and a Moose Lodge and Banquet Hall.
"Sioux Cityans knew the old Art Center primarily as the building with the big orange dot on the side," Art Center director Todd Behrens said. "25 years ago, people were thrilled that we weren't moving into an old space. The new art center was going into a purpose-built facility to display art."
From 6 p.m. to 9 p.m. on March 1, the Center d'Art organizes a "Dream Big Mardi Gras Masquerade" evening.
"We encourage everyone to don Mardi Gras masks and beads to help us toast 25 years of progress at the Art Center," Behrens said.
In addition to dinner, drinks and music, the party will also unveil the contents left behind in the atrium's time capsule after a quarter of a century.
Once dusted, the time capsule memorabilia will become part of a historical display.
Funds raised from the "Dream Big Mardi Gras Masquerade" will be donated to the HH Everist Jr. Endowment, in memory of Hubert Everist Jr., who was instrumental in planning the Center's new facility. art.
"The new building was a passion and a source of pride for Hubert and his wife, Margaret Ann Martin Everist," Behrens said. "The endowment is intended to support the Art Center's public education initiatives to help us use the building to its full potential."
The Everists were just one of many art lovers who wanted to bring art to the community. Indeed, the governing documents of the Sioux City Society of Fine Arts at the time date back to 1914.
Behrens, who has worked at the Art Center since 2009, said a lot has changed over the years.
"In 1997, I think our Gilchrist Learning Center (the facility adjoining the Art Center, 220 Pierce St., an 11,000 square foot facility dedicated to arts education classes and workshops) would not have been on too many people's radar," Behrens says. "In 2018, it became a reality."
Likewise, the Sioux City Public Museum, 607 Fourth St., along with the nearby Three River, Gallery 103, and Art SUX galleries now constitute a newly formed, walkable arts district in downtown Sioux City.
"Art is an important component of the quality of Sioux City," Webber-Dreeszen said. "It will continue to be part of our downtown landscape."
Continuing its silver anniversary, the Art Center will host an open house from 10:30 a.m. to 2 p.m. on March 5. Children will have the chance to work with teachers creating works of art that can be placed in the Art Center's new time capsule project.
"The new time capsule will return to the floor of the Art Center atrium on March 25," Behrens said. "The content will not be reviewed until March 1, 2047, which will mark the 50th anniversary of the Art Center building."