Whitcomb Art Center Recognized for Outstanding Design for Education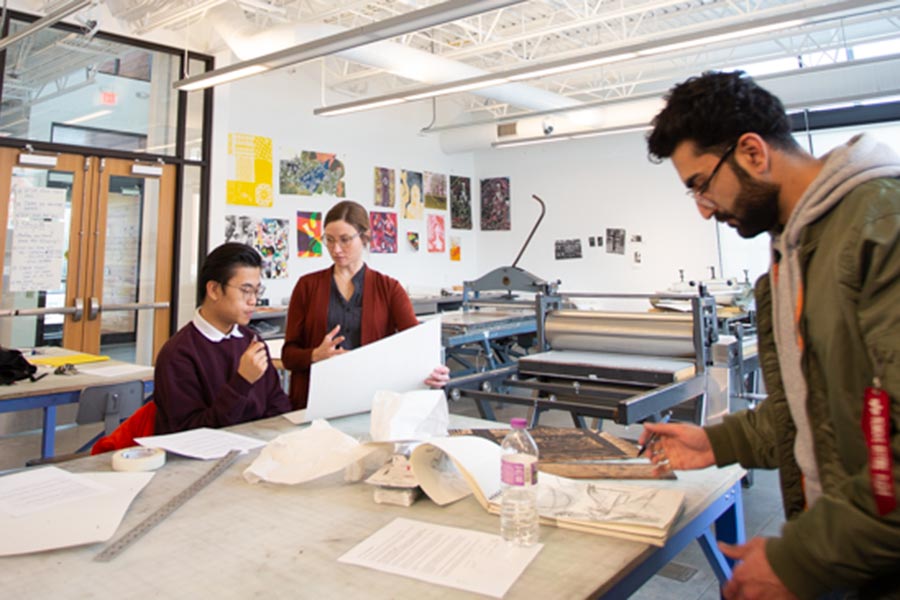 The American Institute of Architects has named the Dick and Joan Whitcomb Art Center (WAC) the winner of the 2022 Education Facility Design Award. The award recognizes the best of today's learning spaces. The judges highlighted the vibrancy of the building that houses the college's arts program, saying it offers "a bold interpretation of the industrial and agricultural heritage of Galesburg, Illinois."
Designed by Lake | Flato Architects, WAC was completed in 2017 and consolidated the art program into one building – previously departments and offerings were spread across campus in makeshift facilities.
"The new LEED Gold-certified facility integrates the college's art and art history departments, placing them in a modern, low-cost, light-filled building anchored by a landscaped courtyard for events and works. It also serves as a bridge that accommodates the diverse cultural identities found in the surrounding neighborhoods, connecting the college's campus, the business heart of Galesburg, and an adjacent industrial district."
In 2014, Dick and Joan Whitcomb donated $5 million for the University Building for Studio Art and Art History. This donation remains the largest donation from living donors in Knox's history.
Posted on June 27, 2022